I never thought about using pretzel buns in place of a hamburger bun, but it appears that Wendys Restaurants have and I got to try it when I saw the sign for it! We ordered their Pretzel Bacon Cheeseburger just to try – and it was shockingly alright! It doesn't have the actual same texture of a pretzel for the bun, but it was soft and has a nice chewy texture to the bun – giving it more substance.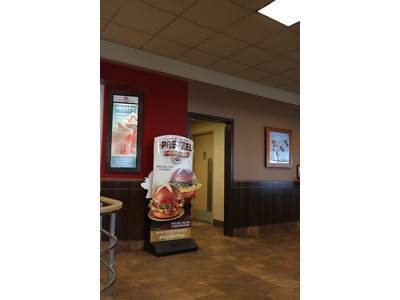 I love the look of the pretzel bun as it's got the look of what you'd expect a pretzel bun to look like. The burger is stuffed with goodness with sweet & smoky honey mustard, melted cheddar cheese and apple wood smoked bacon all on a warm, soft pretzel bun. The combination really was amazing, it wasn't dry or boring at all!
So, if you're looking for a burger with a twist – this might be your next go-to burger!